Professional Home Automation In Melbourne
All Seasons Electrical are Melbourne's home automation experts. Technology is changing the way we live our lives and the way we run our homes and businesses. Home automation is the way we use technology to control everyday functions within residential properties, the office or business environment. Otherwise known as a 'smart home', home automation can cover lighting, climate control, entertainment systems, appliances and security.
A customised home automation system is an easy way to improve and simplify your life. All Seasons Electrical employ skilled A-Grade electrical contractors in Melbourne who can design and install a home automation system that will change your life for the better.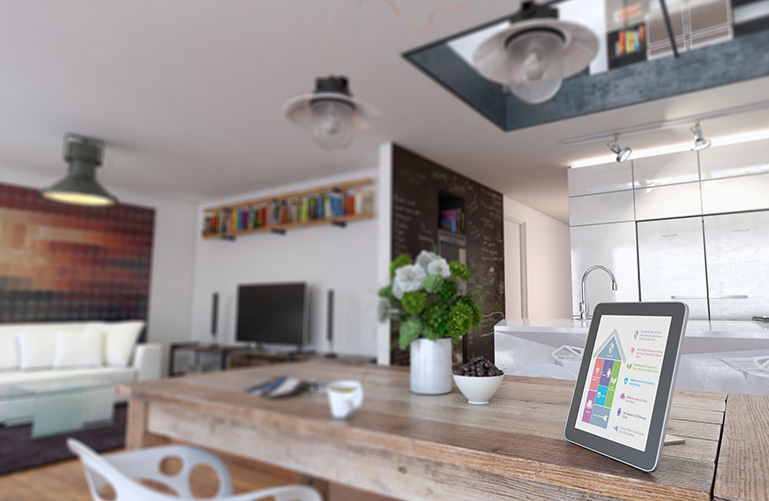 Benefits of Home Automation
Energy efficiency
Home automation technology will save you money on heating and cooling, lighting and appliance usage. Smart thermostats are designed with motion detectors and turn off when no-one is occupying the room and can be controlled with a Smartphone app.
Increase in house value.
Savvy homeowners are using home automation technology as a huge selling point when they decide it's time to move.
Increased security.
Programmed lighting, electronic locks and video-enabled doorbells can all be controlled with Smartphone apps. These elements of home automation are designed to protect your home and give the illusion of someone being home when you are not.
All Seasons Electrical have the expertise to design and install home automation systems for any property. All that's required for automation is electricity and a good internet connection. Our A-Grade electricians provide automation services for residential and commercial properties such as home, aged care facilities, hospitals, schools and office buildings. All systems are designed according to your specific requirements, and our technicians will provide on-site training for every system that we install.